SOLVING THE GERT VAN ROOYEN/JOEY HAAROFF MISSING CHILDREN CASE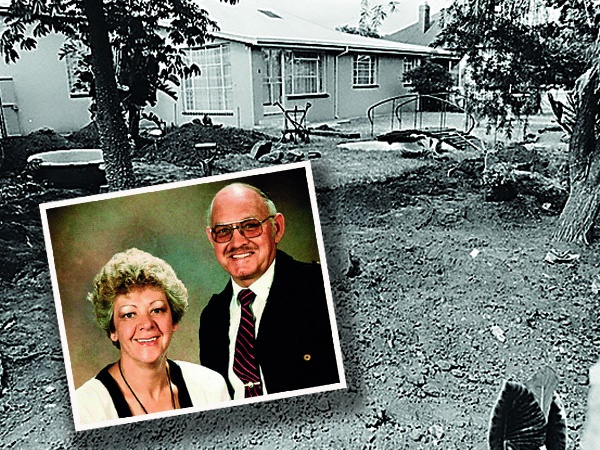 Dear Minister Bheki Cele,
We the undersigned is requesting that a new reliable investigating officer is appointed to investigate the Gert van Rooyen/Joey Haaroff missing children case.  It is 30 years this year that our girls are missing and the current investigating officer is not making any progress.  We demand that the parents get answers.  Many people have fractured information and it is time that we get an investigating officer who can put these puzzle pieces together and give these aging parents peace of mind.
Sign this Petition
By signing, I authorize Rina Moolman to hand over my signature to those who have power on this issue.
---
Is there something you want to change?
Change doesn't happen by staying silent. The author of this petition stood up and took action. Will you do the same? Start a social movement by creating a petition.
Start a petition of your own
Most popular petitions this year
MBIE have determined that golf course turf maintenance is not an essential service during the Covid-19 lockdown period. If critical parts of any golf course (namely putting greens) do not receive basic maintenance over the shutdown period, the task of restoring the greens to required standards/conditions may not be achievable or affordable for many golf clubs. The long term financial impacts for these clubs, and consequently for the many NZ'ers who enjoy the game, will be far reaching.   Please
Created: 2020-04-08
| Time period | All countries | New Zealand |
| --- | --- | --- |
| All time | 3658 | 3603 |
| 2020 | 3658 | 3603 |
I have started this petition which will be presented to the Minister for Local Government. The Mayor and several councillors have pushed through policies  with little or no public consultation,the latest being the change of speed to 10kmh in the CBD .This was done by the Mayor using the Covid 19 argument it will be better for the public and reduce the risk of infection . This happened within a matter of days and the signs were already printed before the vote at council was done. This was also do
Created: 2020-05-17
| Time period | All countries | New Zealand |
| --- | --- | --- |
| All time | 2131 | 2119 |
| 2020 | 2130 | 2119 |
Conductive Education Taranaki has provided highly valued specialised sessions for kids with disablilites since 2017 without Ministry of Health funding.   Conductive Education has been part of New Zealand for over 25 years, with existing providers receiving Government funding. Centres in Auckland, Waikato, Wellington and Christchurch all hold Child Development Services contracts to support their service delivery.  We have to raise it all ourselves through exposure, events and activities! Enough i
Created: 2020-08-03
| Time period | All countries | New Zealand |
| --- | --- | --- |
| All time | 925 | 886 |
| 2020 | 925 | 886 |
COVID-19 shut down our sale yards but now we desperately need to have these re-opened, particularly in areas like Hawke's Bay where severe drought is having a major impact. Hawke's Bay farmers are currently facing what may be the worst drought in history, and the situation is compounded by the loss of the sale yards - an avenue of selling that the majority of farmers know well and have ultilised in the past. Other regions are also under significant feed pressure and would benefit from sale yards
Created: 2020-05-02
| Time period | All countries | New Zealand |
| --- | --- | --- |
| All time | 460 | 458 |
| 2020 | 460 | 458 |
Do you agree that closure of the main entrance to the Mangere Bridge shops carpark has not been well considered nor widely consulted on and will be detrimental to local small businesses and traffic movement including delivery vehicles in the area and place pedestrians in increased conflict with traffic from the new smaller proposed entrance. If you are in agreement please sign this petition.
Created: 2020-06-10
| Time period | All countries | New Zealand |
| --- | --- | --- |
| All time | 379 | 378 |
| 2020 | 379 | 378 |
International students have been promised an unforgettable experience and limitless opportunities in New Zealand Universities. We have been paying 3-4 times more than domestic students to get the full New Zealand educational experience. Due to COVID-19 Universities have decided to put the rest of the term online. Which lacks on experience and the wide range of opportunities that we have been promised e.g. Lab practicses, Internships, many more.. A partial refund of the thousands of NZD we have p
Created: 2020-04-09
| Time period | All countries | New Zealand |
| --- | --- | --- |
| All time | 328 | 310 |
| 2020 | 328 | 310 |
Petition summary: The HB Mountain Bike Club and the Hastings District Council have put forth a proposal to develop the Eskdale Park into a mountain bike hub with further future plans of development. This will take the direction of the Eskdale Park away from being the beautiful natural green country park it is currently. The Eskdale Park is the only country park in the Esk Valley area. It deserves to be protected and set up as a natural reserve and green space for families to enjoy both now and i
Created: 2020-07-29
| Time period | All countries | New Zealand |
| --- | --- | --- |
| All time | 309 | 294 |
| 2020 | 309 | 294 |
This petition is to show support for the naming of the NorthConnex Tunnel after Jim Adams who lost his life during the construction of the tunnel on May 23rd 2017. To name this tunnel after a well respected man is a small token of appreciation for both the memory of Jim and his family.
Created: 2020-03-30
| Time period | All countries | New Zealand |
| --- | --- | --- |
| All time | 1226 | 265 |
| 2020 | 1226 | 265 |
The above picture is Allen Bell Bridge at 6.15am. One of many bridges with insufficient lighting & unsafe footpaths due to lack of lighting which is hazardous. We as a community should be able to walk our streets safely, day and night without fear! Township streets should not be restricted because of the lack of street lighting. Recently I was approached and stalked by a person in a dark area which left me shaken and afraid. I've reported the incident to the police and have brought this upon
Created: 2020-06-09
| Time period | All countries | New Zealand |
| --- | --- | --- |
| All time | 237 | 233 |
| 2020 | 237 | 233 |
Under New Covid-19 level 3 guidelines you are allowed to travel within your region for essential purpose, go for day walks, surfing, bike riding and fishing, all of which you need to be experienced. I write on request that localised hunting is reconsidered for experienced hunters. This is how we exercise our working dogs, exercise ourselves, keep our freezers full for our families, bonding time with our family bubble and general well being. In these hard economic times sourcing our own meat is e
Created: 2020-04-16
| Time period | All countries | New Zealand |
| --- | --- | --- |
| All time | 222 | 221 |
| 2020 | 222 | 221 |
Petitions.nz
We provide free hosting for online petitions. Create a professional online petition by using our powerful service. Our petitions are mentioned in the media every day, so creating a petition is a great way to get noticed by the public and the decision makers.