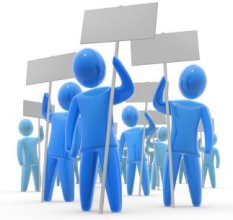 We provide a free online petition tool to create and sign petitions. Our petitions are mentioned in the media every day, so creating a petition is a great way to get noticed by the public and the decision makers.
Create a petition
Start a petition by completing a simple form and in a few minutes your petition is online.
Collect signatures
Share your petition with others on social media.
Deliver your petition to the decision makers
Schedule a meeting with a decision maker and invite the media to participate.
The Dove-Myer Robinson Park and its magnificent pohutukawa are threatened by the construction of a National Erebus monument. The proposed structure will be up to 8 metres above ground and its length many more. Images from the Ministry of Culture and Heritage. Images developed by local residents This project has not been well conceived, and has been pushed through without due process including wider community consultation. This is not acceptable. Our petition is to the Waitemata Local Board an
Created: 2019-09-26
| Time period | All countries | New Zealand |
| --- | --- | --- |
| All time | 625 | 616 |
| 12 months | 625 | 616 |
MBIE have determined that golf course turf maintenance is not an essential service during the Covid-19 lockdown period. If critical parts of any golf course (namely putting greens) do not receive basic maintenance over the shutdown period, the task of restoring the greens to required standards/conditions may not be achievable or affordable for many golf clubs. The long term financial impacts for these clubs, and consequently for the many NZ'ers who enjoy the game, will be far reaching.   Please
Created: 2020-04-08
| Time period | All countries | New Zealand |
| --- | --- | --- |
| All time | 614 | 604 |
| 12 months | 615 | 605 |
This petition is to show support for the naming of the NorthConnex Tunnel after Jim Adams who lost his life during the construction of the tunnel on May 23rd 2017. To name this tunnel after a well respected man is a small token of appreciation for both the memory of Jim and his family.
Created: 2020-03-30
| Time period | All countries | New Zealand |
| --- | --- | --- |
| All time | 1105 | 236 |
| 12 months | 1105 | 236 |
I've started this petition to get Aldi to open up shops in NZ. After returning from Australia where I discovered and fell in love with Aldi for the first time. I was so impressed with the affordability, quality and range of food, clothing, house wear etc.I belive to make it more affordable for NZ consumers the supermarkets need more competition - Aldi is the answer to this and I feel it would be hugely popular here in NZ.I really belive there is a need and a market for this chain of supermarket
Created: 2017-07-06
| Time period | All countries | New Zealand |
| --- | --- | --- |
| All time | 615 | 510 |
| 12 months | 201 | 185 |
The residents of Port Fitzroy and the surrounding areas of north Great Barrier Island have been formally informed by the North Barrier Residents and Ratepayers Association that after Easter 2020 SeaLink will no longer bring freight or passengers to the Port Fitzroy Wharf. If SeaLink discontinues  passenger and freight services to Port Fitzroy and makes Tryphena the only stop on Great Barrier Island, our northern Barrier communities will suffer both personally and financially.  In fact, it has th
Created: 2020-03-07
| Time period | All countries | New Zealand |
| --- | --- | --- |
| All time | 155 | 137 |
| 12 months | 155 | 137 |
Many people including myself buy their meat at independent butchers rather than the supermarket. Now the butchers have been told they have to close as they are 'non-essential'.  We, the signers of this petition, disagree. It is unfair and makes no sense. A dairy and a greengrocer can open but a butcher next door cannot. Supermarkets shouldn't be given a monopoly on the sale of meat. See also: Coronavirus: Piles of meat to be given away, thrown out after butchers told they're not an 'essential bu
Created: 2020-03-27
| Time period | All countries | New Zealand |
| --- | --- | --- |
| All time | 108 | 108 |
| 12 months | 108 | 108 |
we needa straighten his hair (idk who we is but ya know whatever) so just like sign it
Created: 2019-08-25
| Time period | All countries | New Zealand |
| --- | --- | --- |
| All time | 154 | 96 |
| 12 months | 153 | 96 |
It's worth a shot so I'll give it a go. With three successful Friday Jams Live concerts so far, every year I hope this Queen comes but nothing so far. I've been a diehard fan since she started, would love to see her grace our New Zealand stage to be the final showstopper for the evening at Friday Jams Live 2020. So share, sign, everything and hopefully someone who knows her will see this and let her know 😉🤣 Dreams are free 👌🏽
Created: 2019-11-25
| Time period | All countries | New Zealand |
| --- | --- | --- |
| All time | 69 | 65 |
| 12 months | 69 | 65 |
"Plastic straws and other single-use plastics are a non-essential part of our life. Yet, they cause so much damage to the environment," Get Green Now states. "The degrading of plastic could release chemicals that are toxic to wildlife and the environment." Plastic straws are polluting the environment and is having a very negative effect on marine life. Turtles have been found with plastic straws stuck in their nose. In a country of 4 million people, New Zealanders use 540 million plastic straws
Created: 2019-08-19
| Time period | All countries | New Zealand |
| --- | --- | --- |
| All time | 55 | 54 |
| 12 months | 55 | 54 |
Petition for the preservation of the former Stalin monument area and its surroundings   Addressee:  Magistrát hlavního města Prahy, Mariánské náměstí 2/2, 110 01, Praha 1, CZ   Dear Sir/Madam, By means of this petition, we, the undersigned, request that the area around the former Stalin monument (also known as "Stalin Plaza") and its surroundings in the Letenské Sady park in Prague 7, Czech Republic, retain their current purpose of use for free time activities, sports, music and cultural events
Created: 2019-09-23
| Time period | All countries | New Zealand |
| --- | --- | --- |
| All time | 4958 | 40 |
| 12 months | 4958 | 40 |