Support for the Lupeituu Family
 Date: 11th July 2017
 To The Honourable Minister of Immigration
The list below are extended families and friends of the Lupeituu family. They all know
Filipe, Maggie, Robert and Moriah Lupeituu well. They are all currently living in New
Zealand.
Petition
We the undersigned unite to appeal to the Minister of Immigration that Filipe, Maggie,
Robert and Moriah Lupeituu be allowed to live and work in New Zealand permanently.
If Moriah were to leave New Zealand she will face certain death due to her medical
condition. Tongan hospitals cannot cater for her situation. Moriah needs special medical
treatment and care for her development and growth here in New Zealand. Maggie needs to be
with her as she is her mother and primary care-giver. Filipe has a good job here and needs to
continue working to support the family. Robert, Moriah's only big brother, needs to be with
both his parents in NZ. The Lupeituus must remain together as a family unit in New Zealand.
Returning to Tonga is not an option as Moriah will certainly die.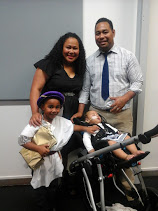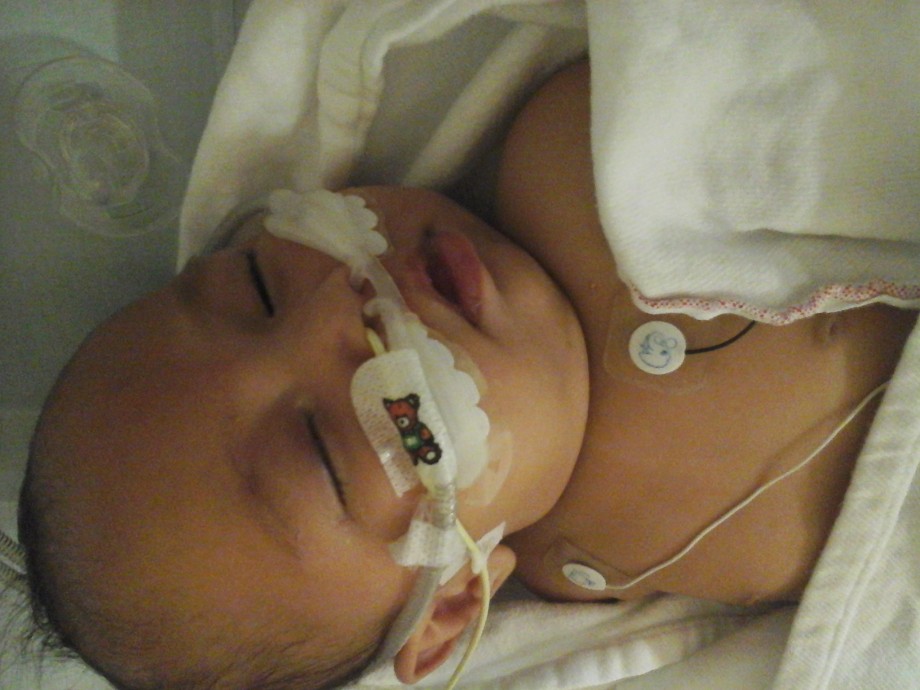 The author of this petition has closed this petition.

Announcement from the administrator of this website

We have removed signatories' personal information.

European Union's General Data Protection Regulation (GDPR) requires a legitimate reason for storing personal information and that the information be stored for the shortest time possible.
---
Is there something you want to change?
Change doesn't happen by staying silent. The author of this petition stood up and took action. Will you do the same? Start a social movement by creating a petition.
Start a petition of your own
Most popular petitions this year
Changes to the Resource Management Act 1991 (RMA) passed in December 2021 compel big city Councils to zone ALL suburbs medium density or greater, with limited scope for exceptions.  From the 20th of August this year, these Councils will have little choice but to rubber-stamp building consents that allow developers, or your neighbour, to build 3 x 3-storey buildings (3 dwellings) 12 metres high, and a mere 1 metre off your boundary, in greater Auckland, Christchurch, Wellington, Hamilton and Taur
Created: 2022-06-03 Statistics
| Time period | All countries | New Zealand |
| --- | --- | --- |
| All time | 674 | 670 |
| 2022 | 674 | 670 |
I've started this petition to get Aldi to open up shops in NZ. After returning from Australia where I discovered and fell in love with Aldi for the first time. I was so impressed with the affordability, quality and range of food, clothing, house wear etc.I belive to make it more affordable for NZ consumers the supermarkets need more competition - Aldi is the answer to this and I feel it would be hugely popular here in NZ.I really belive there is a need and a market for this chain of supermarket
Created: 2017-07-06 Statistics
| Time period | All countries | New Zealand |
| --- | --- | --- |
| All time | 1347 | 1222 |
| 2022 | 494 | 486 |
Everyone on the Hibiscus Coast is affected by the government driven housing intensification – promoted by Labour and supported by National and the Greens – that comes into effect this August 2022 This Medium Density Residential intensification could happen next door, in your street and community.  In most areas the new zoning allows as of right 3 houses, 3 stories (up to 12 metres) per property with building allowed 2.5 metres from the front boundary and 1 metre from the back and side boundaries
Created: 2022-06-01 Statistics
| Time period | All countries | New Zealand |
| --- | --- | --- |
| All time | 339 | 337 |
| 2022 | 339 | 337 |
We expect an immediate hold on the requirement of The My Vaccine Pass for access to Hastings District Council public facilities outside of the government mandate, to allow for democratic local decision making processes in accordance with the purpose of local government; public disclosure of their process on this decision and opportunities for public consultation:  For this petition to be accepted you are required to provide your address. Your details will be held in confidentiality with HDC and
Created: 2022-02-03 Statistics
| Time period | All countries | New Zealand |
| --- | --- | --- |
| All time | 300 | 297 |
| 2022 | 300 | 297 |
Please sign this petition and share it with others so the results can be tabled at the Local Government Commission Hearings on 23 March. Giving the 19,791 citizens on the Māori Roll and the 51,618 citizens on the General Roll one seat each to vote for will give those on the Māori Roll over 2.6 times the voting power of those on the General Roll. This will violate the New Zealand Bill of Rights which gives each citizen the right to vote in genuine elections with each vote having the same voting p
Created: 2022-03-13 Statistics
| Time period | All countries | New Zealand |
| --- | --- | --- |
| All time | 253 | 253 |
| 2022 | 253 | 253 |
Wanted to make changes to the current laws that dogs are not allowed in the Main Te Anau town centre.  In 2022 more and more people are travelling with their dogs on Holiday with them or out walking with their dogs that it would be nice to be able to access Restaurants & Cafe's in the town centre as dogs cannot be left in a vehicle in the heat of summer. Dogs must be on a lead at all times and be controlled by its owner.  Therfore we are asking for both the Community Board and Southland Dist
Created: 2022-01-31 Statistics
| Time period | All countries | New Zealand |
| --- | --- | --- |
| All time | 233 | 230 |
| 2022 | 233 | 230 |
Tēnā koutou katoa We are direct Tangata W'enua deacendants of Tangahoe/Taangahoe/Tongahoe/Taangaahoe/Tanga'oi.(Which ever reasonates). We are opposing the new name offered for the Hawera High school - Te Paepae o Aotea. History of Te Hāwera Britannica Informarion 1870 Hāwera, town, southwestern North Island, NZ.  The original settlement, situated on the east Waimate Plain 2 miles (3 km) from the coast of South Taranaki Bight of the Tasman Sea grew around a blockhouse built in 1870 for protection
Created: 2022-07-10 Statistics
| Time period | All countries | New Zealand |
| --- | --- | --- |
| All time | 216 | 207 |
| 2022 | 216 | 207 |
There seems to be a quite a few people opposed to the Penguin Trust/TDC putting up a fence on the western arm of Port Tarakohe.   TDC - "We have a responsibility under the Reserves Act 1977 to consult with the public to ensure this aligns with the vision and objectives of the community." If you oppose having this public area fenced off at rate payers expense then please sign this petition so TDC, the Penguin Trust, and the Community Council, will only take action that "aligns with the vision and
Created: 2022-05-06 Statistics
| Time period | All countries | New Zealand |
| --- | --- | --- |
| All time | 198 | 193 |
| 2022 | 197 | 193 |
The time has come!  An inquiry in to the management of New Zealands oil refining assets is needed. Its time for answers and we need your support. If you have had enough of the rising fuel prices...                                                       If you know that the import model is a nonsense... If you know that we can make world class bitumen which is used for asphalt and pavement works, including foam-bitumen stabilisation which can stop a road from freezing...                          
Created: 2022-06-30 Statistics
| Time period | All countries | New Zealand |
| --- | --- | --- |
| All time | 177 | 176 |
| 2022 | 177 | 176 |
Investigation and Prosecution of Those Individuals Responsible for Crimes Against Humanity   29 September 2021     The International Criminal Court Office of the Prosecutor Post Office Box 19519 2500 CM The Hague The Netherlands     And   Ms. Karen Mosoti, or official replacement for the office of Liaison Office of the International Criminal Court to the United Nations 866 United Nations Plaza Suite 476 New York, NY, 10017 USA 212-486-1346/47/62     Email: otp.informationdesk@icc-cpi.int   Dear
Created: 2021-09-29 Statistics
| Time period | All countries | New Zealand |
| --- | --- | --- |
| All time | 72827 | 787 |
| 2022 | 4902 | 73 |
Petitions.nz
We provide free hosting for online petitions. Create a professional online petition by using our powerful service. Our petitions are mentioned in the media every day, so creating a petition is a great way to get noticed by the public and the decision makers.