Reopen Telephone Road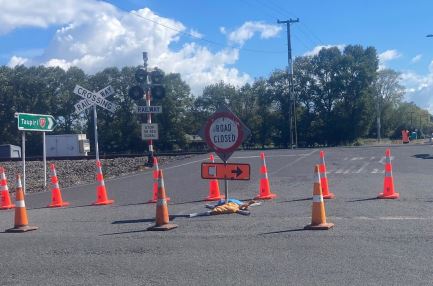 Telephone Road is a vital link for our communities, and we need your support to show the decision makers closure is not acceptable.
The road was closed in April 22, Waka Kotahi then held a community meeting in June 22. The community responded with an overwhelming turnout in support of reopening the road.
Since this meeting there has been next to no communication with community, until the recent announcements to close the road for the forseeable future.
Waka Kotahi is suffering amnesia, they have forgotten their duty to their tax payers, and believe the impact of closure is not significant.
A community group met with Waka Kotahi, Waikato District Council and KiwiRail just after the recent announcement to close. We expressed our strong view that temporary solutions have not been adequately considered and community engagement has been very poor. If there is no engagement or means for community to express their view, of course it will appear no one is concerned about the closure.
The closure is by no means a done deal, thankfully, the Waikato District Council share our view to explore solutions, and together with the support of our community we need to push Waka Kotahi and KiwiRail to address this, strength in numbers will work.
Please sign this petition and encourage others, lets show Waka Kotahi, KiwiRail and the Waikato District Council Telephone Road is an important connections and needs to be reopened now.