Save Silverdale's TREES and diverse BIRD LIFE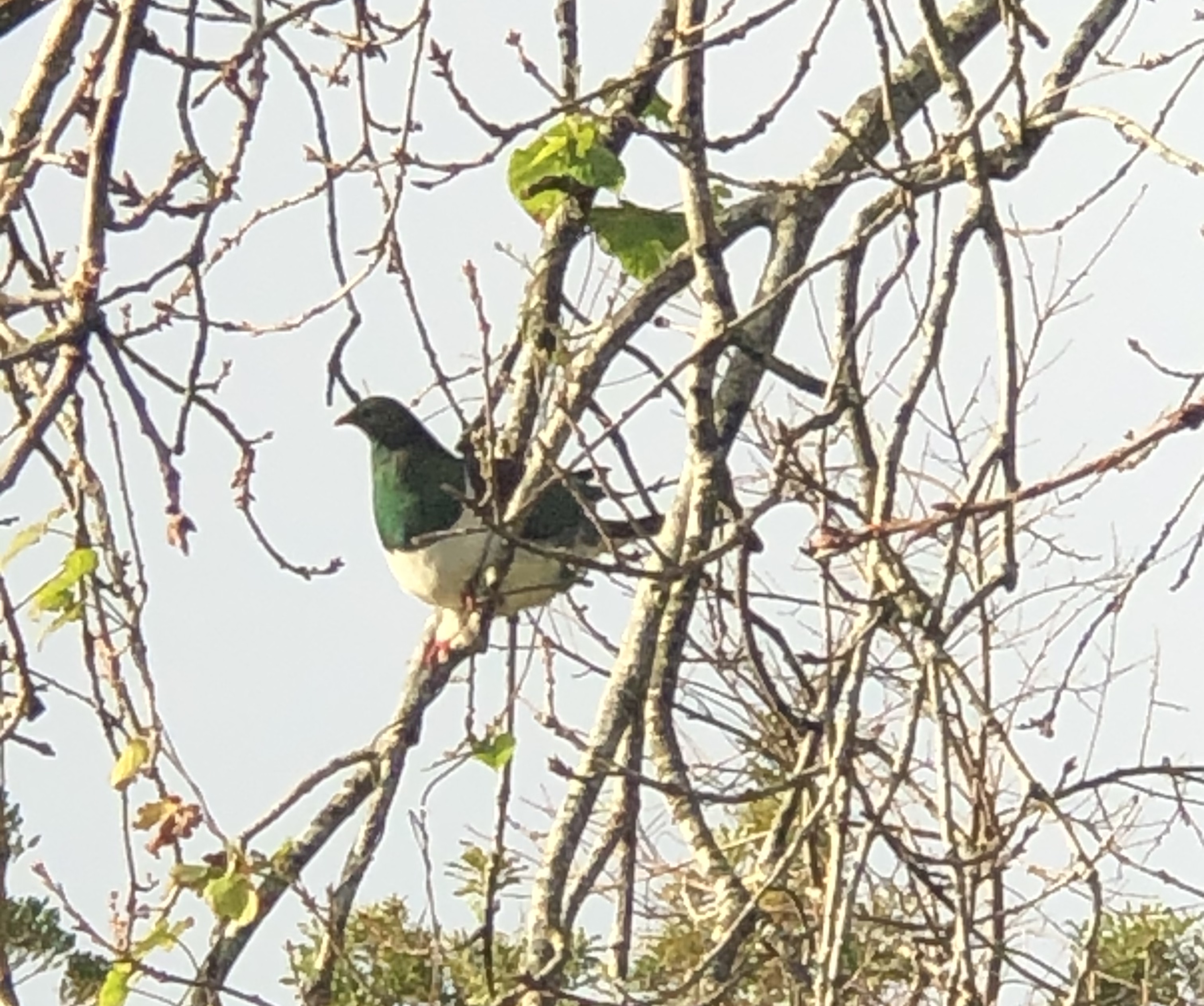 Dear community, 
Update: Thank you to everyone that has signed this petition, unfortunately all of the trees have been cut down now. I did however send this petition to council yesterday prior to the last few trees coming down.
Help save the trees, some of them native found on the old Bartlett farm. On Friday we were notified that all remaining trees at 25 Bankside Road Silverdale are scheduled to be cut down within the next 2-3 weeks. Some of the trees on the property are natives, Rimu, Tokara-Kahikatea, Puriri, a fourty metre Norfolk Pine and a mature English Oak. It would be absolutely devastating for the diverse birdlife found on the property to loss these tree's. 
Please sign this petition to STOP the felling of these trees. 
| | |
| --- | --- |
| | The author of this petition has closed this petition. |
---
Is there something you want to change?
Change doesn't happen by staying silent. The author of this petition stood up and took action. Will you do the same? Start a social movement by creating a petition.
Start a petition of your own
Most popular petitions this year
Our local cut flower growing industry is sinking fast! From small family farms to larger operations, all have been forced to destroy a heartbreaking amount of their beautiful blooms. Level 4 Delta has left the cut flower farming community at a breaking point - financially, physically and emotionally - even though there are many ways to distribute their flowers safely.   Listen to Ella Stewarts report on our industry with Aila and Christy and the way this has affected their production and a possi
Created: 2021-09-07 Statistics
| Time period | All countries | New Zealand |
| --- | --- | --- |
| All time | 3653 | 3591 |
| 2022 | 3653 | 3591 |
This road is planned for 2024/5 but could happen as soon as next year if there is community support for it. It will offer an alternative access to RHS, Summerset Retirement Village & the Peak without using Moonlight drive .Significantly reduce the traffic flow at the traffic lights at the Borman rd / Moonlight Drive junction. Reduce the traffic flow using Sirius Crescent & Arista Way to bypass the lights . Reduce traffic heading left at the lights (past Countdown & Hamilton Christian
Created: 2021-04-07 Statistics
| Time period | All countries | New Zealand |
| --- | --- | --- |
| All time | 526 | 526 |
| 2022 | 526 | 526 |
Hey every one this petition is to try and win back our skid pad we have in the bay  for us to use once again and hold meets and comps and stuff like that the more support the better and make the community safer   Cheers  Chris 
Created: 2021-01-30 Statistics
| Time period | All countries | New Zealand |
| --- | --- | --- |
| All time | 237 | 235 |
| 2022 | 237 | 235 |
We oppose the application made by AB Lime Ltd to Environment Southland to receive a 35-year consent to intake UNLIMTED WASTE compared to 100,000t limit at the moment and their plan to become the SOLE LANDFILL for the Lower South Island.  ____________________________________________________________________ THAT REALLY STINKS AB LIME!!! AB Lime Ltd and their landfill operation is located 4km from our small rural town of Winton and near our lovely Oreti River in the heart of our wonderful Southland
Created: 2021-03-13 Statistics
| Time period | All countries | New Zealand |
| --- | --- | --- |
| All time | 176 | 157 |
| 2022 | 173 | 157 |
Traffic Safety Team Kāpiti Coast District Coucil   Kia ora, We are concerned residents of Ruapehu Street and surrounding areas, seeking council action to mitigate the impact of traffic volumes and speeds in our neighbourhood.  You will be aware of multiple accidents and near misses on Ruapehu Street in recent years and long-held concerns held by the residents about the dangerous driving up and down the street, from Paraparaumu primary school to Valley Road.  We understand these issues have been
Created: 2021-05-02 Statistics
| Time period | All countries | New Zealand |
| --- | --- | --- |
| All time | 108 | 107 |
| 2022 | 108 | 107 |
We do NOT want the Nelson Council to proceed with the planned new library. We do NOT want or need a new library. And we do NOT want the rates rise associated with this planned new library, or any large rates rises. We demand that the Council focus spending on the current needs in Nelson. We are facing climate change with increasingly violent storms, more and bigger wild-fires, increasingly worse flooding; the real possibility according to the latest scientists of Covid getting into NZ; we have t
Created: 2021-05-31 Statistics
| Time period | All countries | New Zealand |
| --- | --- | --- |
| All time | 106 | 106 |
| 2022 | 106 | 106 |
Dear Rt hon Jacinda Ardern, Rt hon Kris Faafoi, First of all we all Migrants would like to congratulate you on the victory win in 2020 elections. As you may be aware that there are many migrants stuck offshore due to border closure. It is our request to you to look at this issue with the urgency these kiwis deserve as a part of our team of 5 million. Many migrants have been left helpless by not having any communication from New Zealand Immigration. Especially those who are stuck offshore. These
Created: 2020-10-21 Statistics
| Time period | All countries | New Zealand |
| --- | --- | --- |
| All time | 569 | 347 |
| 2022 | 201 | 86 |
To: Ministry of Education Re: Parents requesting the north-western area of Glen Innes West - to southern side of West Tamaki Road, bordered by Apirana Ave (to the west), Line Road (to the east), and Eastview Road (to the south) and Wai O Taiki Bay- be dual zoned in the Selwyn College zone, and Glendowie College zone. We, the undersigned, would be most grateful if the MOE would urgently look into changing the zoning for an area of Glen Innes West to ensure dual zoning for both Selwyn College as w
Created: 2021-08-01 Statistics
| Time period | All countries | New Zealand |
| --- | --- | --- |
| All time | 52 | 52 |
| 2022 | 52 | 52 |
This petition has been started to present to Michael Wood (Minister of Transport) – m.wood@ministers.govt.nz and NZTA (SH16/18 Project Team) - Sh16-18@nzta.govt.nz on behalf of the community of North West Auckland to get some action to address the issues faced in regards to extremely heavy congestion and the impact this is having on most of our day to day lifes. We require 150 signatures within the first 30 day to make this applicable.  But the more we can get the better. It's time we started lo
Created: 2020-12-15 Statistics
| Time period | All countries | New Zealand |
| --- | --- | --- |
| All time | 516 | 516 |
| 2022 | 48 | 48 |
I've lived on nile for 6 years and have noticed cars flying around the roads not caring about pets or children. I have had 4 cats hit by them 3 deseased, 1 that survived.. I've lost count of how many times the neighbour's kids have almost been hit! There are 6 or so schools in the area and nile rd and the roads off it seem to be a race track to these people. we are the only roads in kelston without speed bumps.  Upon posting about my latest kitty getting hit and killed (which they didn't even st
Created: 2021-09-01 Statistics
| Time period | All countries | New Zealand |
| --- | --- | --- |
| All time | 40 | 40 |
| 2022 | 40 | 40 |
Petitions.nz
We provide free hosting for online petitions. Create a professional online petition by using our powerful service. Our petitions are mentioned in the media every day, so creating a petition is a great way to get noticed by the public and the decision makers.