CAMP S.O.U.R WANTS YOUR SUPPORT FOR AN INQUIRY INTO THE MANAGEMENT OF NEW ZEALAND'S OIL REFINING CAPABILITIES AND FUEL INDEPENDENCE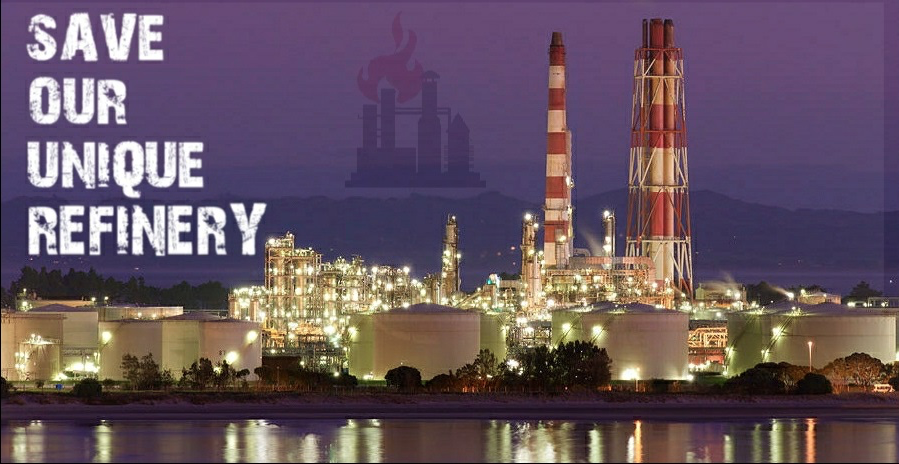 The time has come! 
An inquiry in to the management of New Zealands oil refining assets is needed. Its time for answers and we need your support.
If you have had enough of the rising fuel prices...                                                      
If you know that the import model is a nonsense...
If you know that we can make world class bitumen which is used for asphalt and pavement works, including foam-bitumen stabilisation which can stop a road from freezing...                                                                                        
If you know that we can make some of the best aviation fuel in the world....
If you know that most food and beverage products use carbon dioxide (a by-product) and that gas has traditionally come from NZ refining...
If you know that importing 'by-products' such as CO2 and bitumen is heavily carbon-intensive, and we simply shift our emmissions elsewhere....
If you know that supporting off-shore mega-refineries also supports relaxed carbon credit schemes and slave labour and poor H&S....                                                            
If you know that the sulphur by-product has a secondary use in fertilisers for our own food production....
If you know that kiwi jobs and careers are important....
If you know that overseas conflicts directly affect our independance....
If you know that kiwis can look after themselves with minimal international input....
If you are a proponent of fuel independence and self sustainability for this country... show your support of an inquiry by signing and sharing the petition and lets get this ball rolling!
Pending the outcome of support for an inquiry we will launch the template for a new ownership model that will put the ownership of the refinery firmly back in to the hands of New Zealanders without the threat of shareholder monopolisation.

Its time for we the people to stand up and have our voices heard!
For more information go to https://www.facebook.com/SaveOurUniqueRefinery/