Say NO to Council plans for Rubbish and Recycling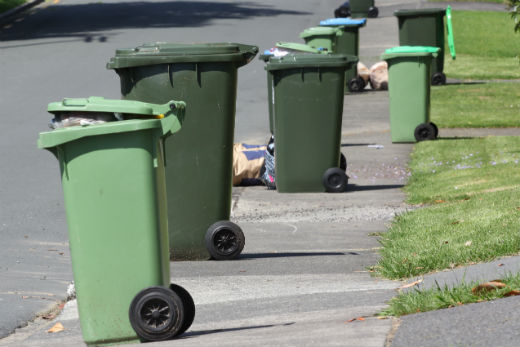 SAY NO TO COUNCIL PLANS for Rubbish and Recycling in Tauranga and Western Bay of Plenty.
 Tauranga and Western Bay Councils are currently carrying out a review of their Waste Minimisation Plan. It appears that they think too much organic material and glass is currently going to landfill.
 
In order to remedy this they are considering a number of proposals ranging from leaving things as they are (all private sector and use-pays) to changing to a rates-funded rubbish and recycling collection.
These proposals are detailed in a council document which can be accessed via a link in a story on the Sunlive website titled " The Future of WBOP rubbish" :
http://www.sunlive.co.nz/news/124316-the-future-of-wbop-rubbish.html
Alternatively you can click on:
http://econtent.tauranga.govt.nz/data/bigfiles/committee_meetings/2016/april/agen_jgov_13apr2016_dc104.pdf   
 For more than 20 years the private sector has provided a range of services from a number of different providers. This means that most residents can choose the type and size of bins they want, the frequency of collection and quality of service and the provider they prefer.
Competition has kept prices down and means we all have to maintain service quality or risk losing business. This has also provided incentives to the public to produce less waste (composting can greatly reduce your rubbish disposal costs) and to recycle more (recycling bins are cheaper than rubbish bins).
Under the rates-funded system being advocated every household would be supplied with 4 different kerbside bins and the cost would be added to your rates whether you want it or not. Every property in the district would get the same 4 bins regardless of the property size or number of occupants. Clearly this penalises the people who have made the biggest effort to help the environment and rewards those who have done the least – it also penalises small households and most particularly the elderly, many of whom cannot use a kerbside service.
 It appears that Western Bay are unlikely to proceed with this plan but Tauranga Council are still considering it. We understand they will choose a preferred option in June. There should be some public discussions in June and July and Council will vote on it in August.  
If you would like to continue with a USER PAYS rubbish & recycle system rather than rates funded, please SIGN THE PETITION; we want YOU, the Rate Payer, to be heard on this very important issue .   
Announcement from the administrator of this website

We have closed this petition and we have removed signatories' personal information.

European Union's General Data Protection Regulation (GDPR) requires a legitimate reason for storing personal information and that the information be stored for the shortest time possible.