Say NO to removal of right turn from N.North Rd to Mt Albert Rd.
In addition to the mt albert town Centre upgrade which includes the removal of valuable car spaces and lane reductions, it has been brought to my attention that in the new plans there will also be the removal of the right turn from New North Rd onto Mt Albert road. As they are also removing the slip lane with the free left turn from new north rd onto mt albert Rd this will heavily increase traffic from Avondale city bound. In addition the removal of the right turning lane will encourage illegal and dangerous u turns on new north road to access mt albert road and turn loyde Ave and Allendale road into alternative routes increasing traffic flows to these side streets.
Please if you are in support to retain the right turn sign this petition and share it so the plans can be changed before construction begins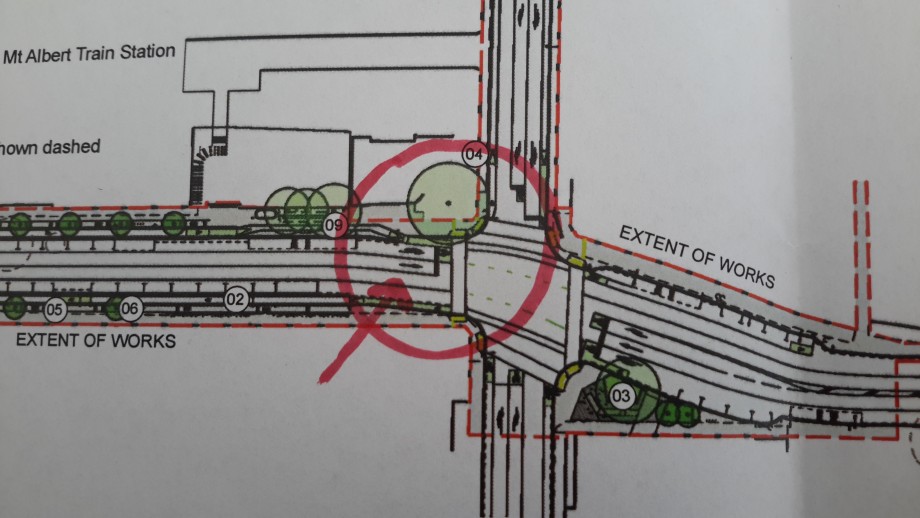 Announcement from the administrator of this website

We have closed this petition and we have removed signatories' personal information.

European Union's General Data Protection Regulation (GDPR) requires a legitimate reason for storing personal information and that the information be stored for the shortest time possible.
---
Is there something you want to change?
Change doesn't happen by staying silent. The author of this petition stood up and took action. Will you do the same? Start a social movement by creating a petition.
Start a petition of your own
Most popular petitions this year
Our local cut flower growing industry is sinking fast! From small family farms to larger operations, all have been forced to destroy a heartbreaking amount of their beautiful blooms. Level 4 Delta has left the cut flower farming community at a breaking point - financially, physically and emotionally - even though there are many ways to distribute their flowers safely.   Listen to Ella Stewarts report on our industry with Aila and Christy and the way this has affected their production and a possi
Created: 2021-09-07 Statistics
| Time period | All countries | New Zealand |
| --- | --- | --- |
| All time | 3653 | 3591 |
| 2021 | 3653 | 3591 |
Hillary Barry is publicly announcing that we should discriminate and bully each other based on people's personal choices. She is an advocate for Standing up against Bullies yet uses the TV show Seven Sharp on TV1 to tell others to divide the community and to discriminate. Don't let this troll on our air waves anymore.   
Created: 2021-09-30 Statistics
| Time period | All countries | New Zealand |
| --- | --- | --- |
| All time | 1226 | 1217 |
| 2021 | 1225 | 1217 |
To: Air Marshall Kevin Short The Chief of the New Zealand Defence Force New Zealand Defence Force Freyberg House 2-12 Aitken Street Wellington New Zealand      Dear Air Marshall Short, We the undersigned signatories respectfully present the following petition to you for your urgent consideration:   1. The People of Aotearoa New Zealand are established in Contract with the legal entity 'Her Majesty the Queen in Right of New Zealand' (The New Zealand Government/The 'NZ Government Corporation'), an
Created: 2021-11-23 Statistics
| Time period | All countries | New Zealand |
| --- | --- | --- |
| All time | 1093 | 1068 |
| 2021 | 1092 | 1068 |
Tauranga Bay is one of the jewels of the 'Untamed Natural Wildeness'                of the Buller District...and one of the prime recreational areas                         for locals and visiting tourists Did you know... -Westland Mineral Sands have lodged a Resource Consent Application with the Buller District Council and West Coast Regional Council for a proposed Mineral Sand Mining operation in the sand dunes behind Oceanview Subdivision on Okari Road, Nine Mile Beach? This resource consent
Created: 2021-08-06 Statistics
| Time period | All countries | New Zealand |
| --- | --- | --- |
| All time | 695 | 655 |
| 2021 | 695 | 655 |
Investigation and Prosecution of Those Individuals Responsible for Crimes Against Humanity   29 September 2021     The International Criminal Court Office of the Prosecutor Post Office Box 19519 2500 CM The Hague The Netherlands     And   Ms. Karen Mosoti, or official replacement for the office of Liaison Office of the International Criminal Court to the United Nations 866 United Nations Plaza Suite 476 New York, NY, 10017 USA 212-486-1346/47/62     Email: otp.informationdesk@icc-cpi.int   Dear
Created: 2021-09-29 Statistics
| Time period | All countries | New Zealand |
| --- | --- | --- |
| All time | 63563 | 553 |
| 2021 | 63561 | 553 |
This road is planned for 2024/5 but could happen as soon as next year if there is community support for it. It will offer an alternative access to RHS, Summerset Retirement Village & the Peak without using Moonlight drive .Significantly reduce the traffic flow at the traffic lights at the Borman rd / Moonlight Drive junction. Reduce the traffic flow using Sirius Crescent & Arista Way to bypass the lights . Reduce traffic heading left at the lights (past Countdown & Hamilton Christian
Created: 2021-04-07 Statistics
| Time period | All countries | New Zealand |
| --- | --- | --- |
| All time | 526 | 526 |
| 2021 | 526 | 526 |
Kia ora, We are a tight knit, quiet community, located off Ti Rakau Drive, between Pakuranga and Botany. In the past 5 days, Auckland Transport have provided notice of intent to seize between 40 - 50 homes for the construction of a dual lane, rapid transit bus route that cuts through our community. We are devastated. The draft but preferred plan, deviates from what has been publically advised and consulted on since 2018 and effectively moves our community from quiet, safe, place to retire and an
Created: 2021-11-03 Statistics
| Time period | All countries | New Zealand |
| --- | --- | --- |
| All time | 522 | 513 |
| 2021 | 521 | 513 |
Please sign petition to try and stop the proposed Gleeson & Cox "Managed Landfill" in Huntly and protect Lake Puketirini.  The last clean water lake in the Waikato.  Runoff will pollute this lake
Created: 2021-03-05 Statistics
| Time period | All countries | New Zealand |
| --- | --- | --- |
| All time | 451 | 436 |
| 2021 | 451 | 436 |
Myers Reserve in North Invercargill Waikiwi features some BMX ramps and the skeletons of an old BMX Track.  The track was used and enjoyed by kids around the area in the 80's and 90's. Unfortunately over time it has grown grass and the old ramps need some repairs. The Invercargill City Council have not had a lot of Public interest or community support for getting this BMX track back up and running.  I know it was loved by many and could be enjoyed my many kids and families in the future if it wa
Created: 2021-05-17 Statistics
| Time period | All countries | New Zealand |
| --- | --- | --- |
| All time | 266 | 261 |
| 2021 | 266 | 261 |
In our community, we have the gorgeous Mandeville Village and well-supported Swannanoa School. Unfortunately, bike or walking access to both these sites is not particularly safe or enticing due to the often unkempt and difficult-to-bike-on grass verge between McHughes Road and No 10 Road - particularly for children/ families in the wet winter months. I have secured an opportunity to speak to Council next Thursday to request consideration of this project in their upcoming Draft Long Term Plan 202
Created: 2021-04-29 Statistics
| Time period | All countries | New Zealand |
| --- | --- | --- |
| All time | 248 | 248 |
| 2021 | 248 | 248 |
Petitions.nz
We provide free hosting for online petitions. Create a professional online petition by using our powerful service. Our petitions are mentioned in the media every day, so creating a petition is a great way to get noticed by the public and the decision makers.